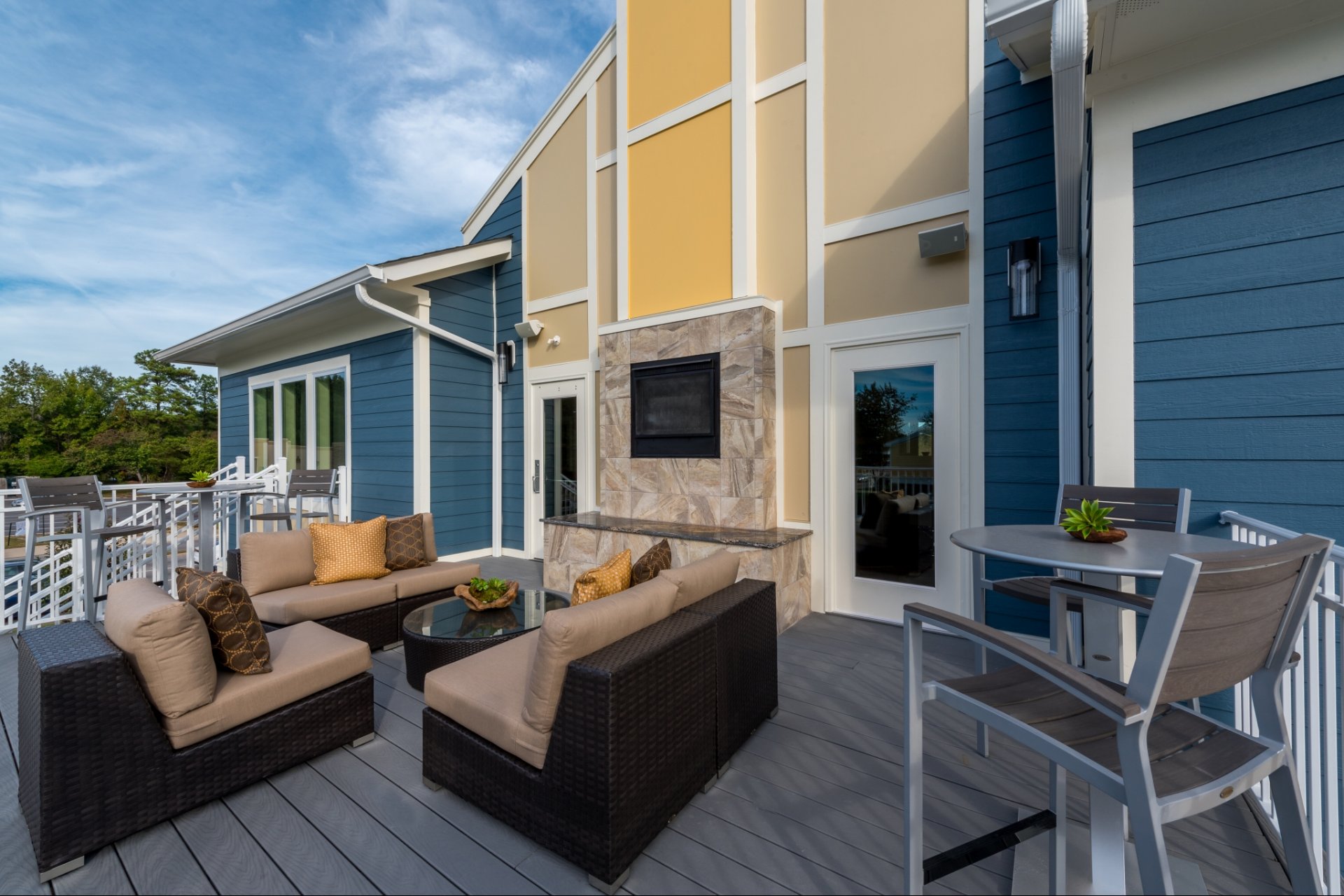 Your Review
Submit a Review

Resident Reviews
The Amber
|

Recommended: Yes
Good Apartment in Great Vicinity|Recommended: YesI love the amenities of the complex and layout we chose. I can do without the spiders and the huge bugs that somehow get in regularly. Parking is also crazy when you stay in a building in a corner where your visitors have to walk a few blocks to come visit.
Overall good, but can be very frustrating|Recommended: YesParking is great, with plenty of space provided. The noise from my neighbors is not overwhelming, but my downstairs neighbors are really loud late at night and tend to have visitors who will visit and just honk their horn or flash their lights right into my bedroom window which is above theirs . The grounds are maintained well, I think. The maintenance staff has always been quick and efficient from my limited interaction with them. The property staff has been less than helpful since I moved in. My leasing agreement stated I should receive two house keys, and yet I've only received one, and was told I would need to pay for more in order to receive another. I only just got told I had a mailbox last month, after I was told repeatedly that I did not for months every time I asked. I got the key weeks later after being promised it would be available the next day several times and they didn't know which mailbox was mine, so I still don't have access to any of my mail in there, which is highly troubling. Some of the staff seems very friendly others are dismissive but they just aren't very organized. Overall, it's been a good community and a good experience, but the staff is definitely the lowest point of living here.
Great place|Recommended: Yesnice place. i recommand
Good quality at a reasonable price|Recommended: YesAmenities are nice and I've had no major issues so far.
Overall an okay place to live.|Recommended: YesThe new units are nice to live in but lacks assigned parking and if you come home after 6 then expect to have to walk a ways to get to your unit. Several cars without permits will take up spaces and the apartments do not police parking. Also, expect it to be dirty in the entry ways to your unit. The apartments will mow and make the community look nice from the outside but they do not take care of the dirtiness in the entry ways or the stairs to your unit.
Needs improvement|Recommended: NoBe careful. Looks can be deceiving. Initially, you are shown an apartment that is set up to show you well to do space. This is not what you are actually given. The place I got was nothing close. The living room was nice but compact. The kitchen was jammed into a square with very little space to prepare anything. The bathroom was the worst. It was out of date and reminded me of a cheap motel bathroom. Of all this is the constant water shut off notices. EVERY WEEK I worked overnights as well as days. So to have the water shut off all the time every week, sucked. That and the service fee for the sewer charge was outrageous. Why I am paying for bad plumbing pipes that are leaking anyway and out of date. Not worth the money I paid to rent here. Glad to be out of there.
Convenient location, well kept community, nice pool, responsive staff|Recommended: YesThe Amber at Greenbrier is conveniently located within short driving and walking distance to many shops and restaurants. The grounds are always maintained and service request orders are typically handled in a timely fashion. I just resigned a second lease and I would definitely recommend this community to anyone
Nice apartment|Recommended: YesVery nice apartments. 2 bed 2 bath very spacious
Nice, clean,well maintained|Recommended: YesNice, quiet, peaceful community with great amenities
Lovely|Recommended: YesThe staff helped me out a lot. Would recommend to a couple or small family.
Still getting acclimated, no opinion thus far.|Recommended: YesI like it, very convenient location to interstate and businesses.
Perfect Location For A Charming Community|Recommended: YesThe apartment is nice, cozy and spacious. I especially enjoy the laminate wood flooring throughout the living space and the kitchen. The amenities at the clubhouse are a huge plus and the staff are always inviting, friendly and accommodating.
Maintenance review|Recommended: YesThe maintenance staff is amazing. Always fast and get the job done Very polite. They deserve a raise.
Review|Recommended: YesGreat place for your first apartment Neighbors are nice. Management is timely. No issues currently
The views and opinions expressed herein are solely those of the original authors and other contributors. These views do not reflect the views of "The Amber at Greenbrier", its owners, managers, agents, employees or content providers. No representation or warranty, express or implied, is made or given by "The Amber at Greenbrier", its owners, managers, agents, employees or content providers regarding safety, accuracy, completeness or suitability of the information or material expressed herein for any particular purpose