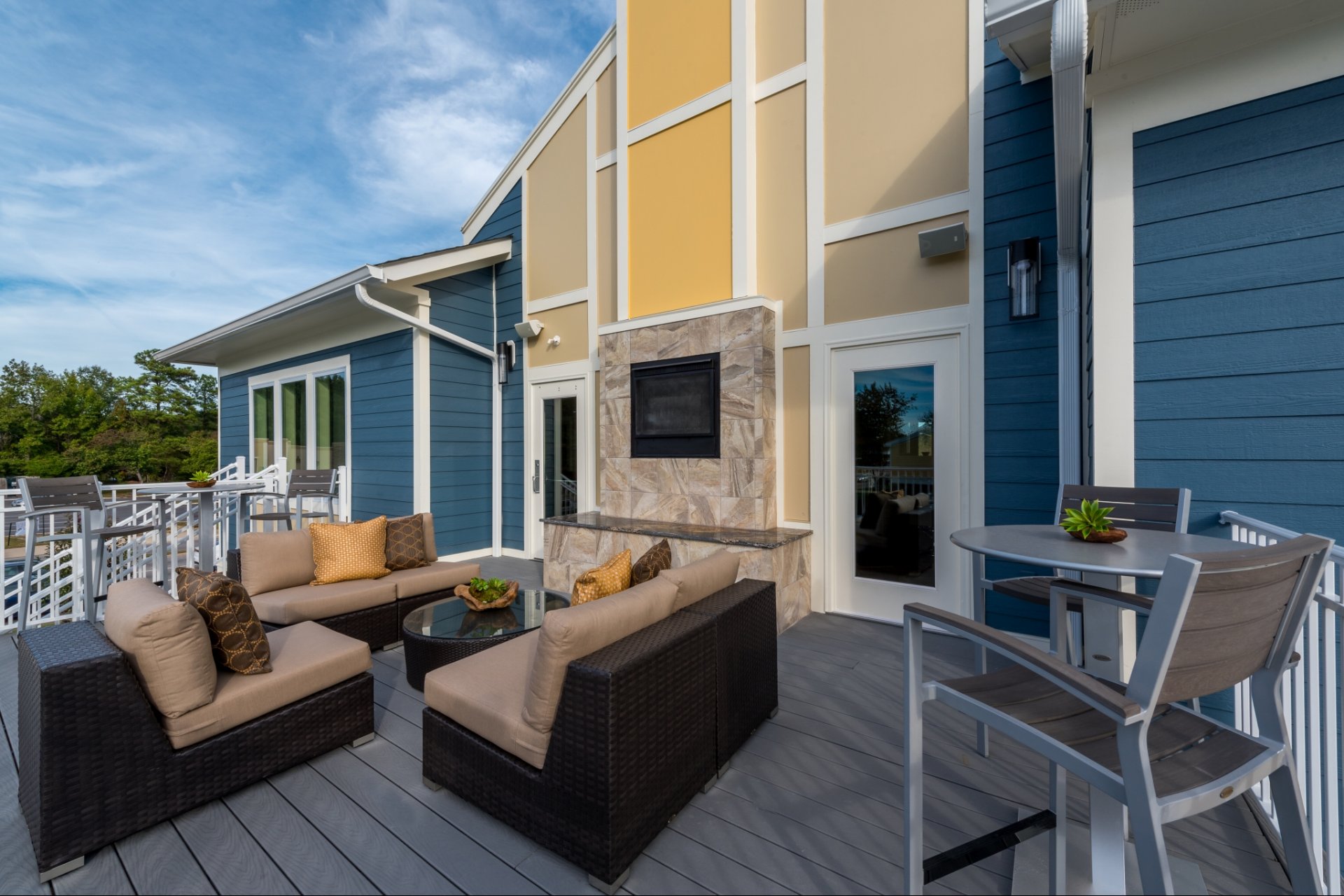 Your Review
Submit a Review

Resident Reviews
|Recommended: YesVery clean and nice place to live — The Amber is the best place to live. I love this place and I would recommend this property to everyone.
|Recommended: YesBeautiful apartments — I wouldn't know where to start
|Recommended: YesThe Amber Apartments a nice place to live — I lived in one of the newly renovated 2 bed 2 bath apartments with a roommate. It was always quite and I never heard any neighbors yelling at anyone. I did add extra security of a piece of cut wood to my sliding glass door on ground floor, but that was just a move in precaution. I never had anything broken into or stolen off my porch. I liked the gas grills and pool was keeped clean. They have a nice little gym so you can save by canceling your gym membership. It was an Excellent location close to shopping, restaurants and 64 highway access.
|Recommended: YesWe are very happy here. — The Amber is a very nice place to live. The staff is very friendly and helpful. We love the extra amenities.
|Recommended: YesAll good — perfect
|Recommended: YesGreat living area — i love the area and the property, the way it is kept up. Only down fall is you can never get throught o the office unless you go up to them and the emergency maintenance line is a forever wait time
|Recommended: YesGood — Office is good about requests, fairly quiet neighborhood, and convenient location.
|Recommended: YesBest apartment I've stayed in — Quiet, friendly neighbors, beautiful layout, and a great place to call "home"
|Recommended: YesProperty has great access to shops — The size of the apartment is good.
|Recommended: YesGreat place for the price — I have been here about five months and I do really enjoy living here. I love my apartment and the location is in a prime spot. I haven't met a bad staff person yet. Always willing to help and very friendly. The only issues I've had is I can hear quite a bit from my neighbors. But I blame that on the fact that you cant choose your neighbors. There is nothing the property managers can really do about it. I do love living here.
|Recommended: YesWelcoming and comfortable — The location is awesome, in a quiet neighborhood with plenty of stores and amenities right down the road, and not to far from any major spots in hampton roads. Never had issues with neighbors or staff.
|Recommended: YesIt's a nice place to live. — It's great, most of the time everything is on point. Occasional problems with communication, but everything gets fixed in a timely manner.
|Recommended: NoNot the best, but it works for us — The staff is friendly but we constantly have problems with our heating air and it's always at "inconvenient" times and sometimes takes days to solve the problem although it's just bound to happen again.
|Recommended: YesGreat community to live in. — One of the best apartment units I've lived in. I really love the environment and community and it's location to everything.