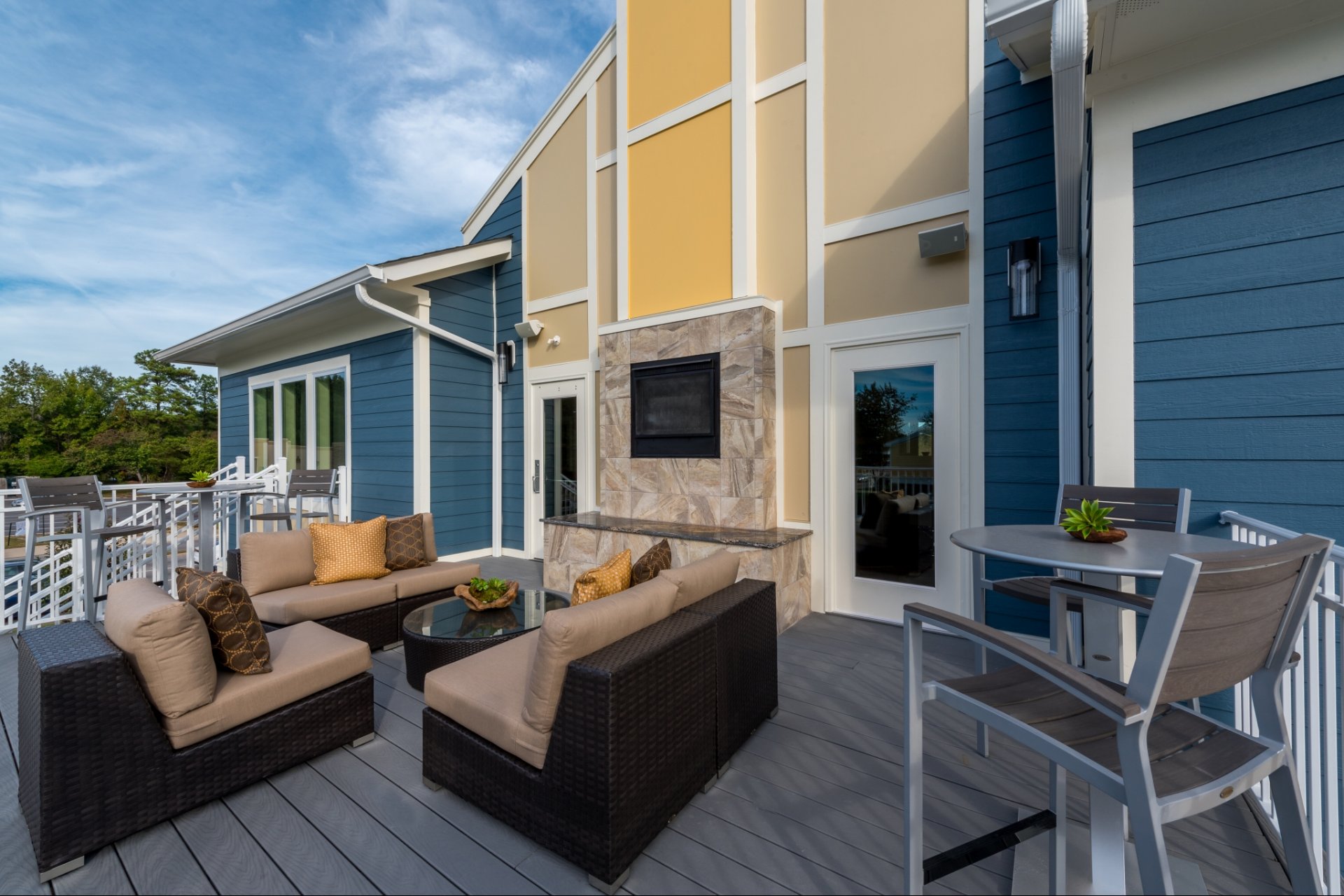 Your Review
Submit a Review

Resident Reviews
Happy Living..
|

Recommended: Yes
Living at the amber|Recommended: YesI lived here in 06 when it was ivystone and it wasnt so great. Had a lot of issues. Recently searched for a good place close to work and ended up coming back here. So far so good. Been here for a month now and dont have any issues other than cockroaches. Had some issues with some stuff inside but maintenance came fast to fix it. My friend richie still works here years later and he has to be the nicest gentlemen i have ever met. Staff is friendly. The dog park is nice for all the dogs to have play time and the neighbors are all really nice. Its a beautiful neighborhood, close to everything. Rent is a little high but now a days it is. I like it here
Overall, my year at the amber was worth it.|Recommended: YesThe Amber is doing alot of upgrades to better the community. It's a bit hectic at the present time but it has not affected my daily life. I would say in the next year, this will be a great place to live.
Good Community|Recommended: YesThis is a good community for any type of family or single individuals. The place is in a good location and it is safe.
Amazing|Recommended: YesThis place is amazing to live I recommend it
We love it - the quality, layout, space, and price. Is just for us|Recommended: YesMy only complaint is loud neighbors - that isn't a reflection of the property however, just how certain people choose to live their lives. It's hard to complain even with this issue when we love our space, views, price so much
I like living where I live, it's quiet and peaceful.|Recommended: YesLiving at The Amber is quiet and peaceful. It's a great place to live especially if you have children.
Nice place to live, great staff, really needs to get on top of a few things|Recommended: YesThe staff is great, and I love the fact that they are here 7 days a week and sign for my packages Really helps me out a lot Lots of parking as well, I love the dog park, and with the exception of some people who tend to honk instead of knock, or the thumpy basses, it is really peaceful. There tends to be a bit too much trash around in the AMs, and on the week ends. Some people seem to fail to put their trash in the actual dumpster and just toss it in the door way of the dumpster area which is not fair to the rest of us and maintenance. It is also a hazard. And, the office really needs to get on some of the dog owners about cleaning up after their pets. It is not fair to those of us who do that we should have to see mountains of dog feces around the mail box, it is dangerous to the other dogs here, and also it is just gross when you have clean dog doo off your shows at the end of a quick walk. Other than those things, I love it here
Review of complex|Recommended: YesIt's a quite and safe community, good ammenities
Room for improvements|Recommended: YesDon't get me wrong, I love it. However I feel like the rent is a bit too high for the renovated apartments. Parking is awful. People have guests over and they are taking your parking spots. I feel like we need assigned parking. I hate walking to my apartment in the cold weather especially with a newborn baby. I shouldn't have to park 3 buildings over. Noise overall isn't too bad however if you're on the ground floor, and your upstairs neighbors like to blast music at midnight and bang on the floors and walls constantly, there might be an issue.
Outstanding for the price|Recommended: YesWhile it is an older complex, it is being totally renovated and even the older sections of it are well maintained. To get the square footage and amenities in other parts of Greenbrier, we could be paying over 300 more per month. If I had to point out one problem that I haven't been able to fix, it would be that our water makes me itch for some reason. Still, that's more on the city and not our maintenance crew.
Have not been disappointed|Recommended: YesHave lived here almost a year and have enjoyed it thoroughly. The staff is amazing and upbeat and helpful and they really make you feel important.
Very nice|Recommended: Yesthe convience is perfect, i lovethe hard wood in the apartments and the granite counter tops
LOVE IT|Recommended: YesThe Amber is quiet, neighbors are friendly for the most part, the apartments are clean, and kept great shape. I really don't have any complaints. Most issues I've had were resolved within that day, and everyone who works out here are very helpful. The maintenance crew are great. Any work orders you put in, get dealt with usually the same day. One thing about the Amber, they actually care about your needs and concerns, unlike other communities I've stayed with.
Love Living Here|Recommended: YesBest Place To Live Hands Down
The views and opinions expressed herein are solely those of the original authors and other contributors. These views do not reflect the views of "The Amber at Greenbrier", its owners, managers, agents, employees or content providers. No representation or warranty, express or implied, is made or given by "The Amber at Greenbrier", its owners, managers, agents, employees or content providers regarding safety, accuracy, completeness or suitability of the information or material expressed herein for any particular purpose