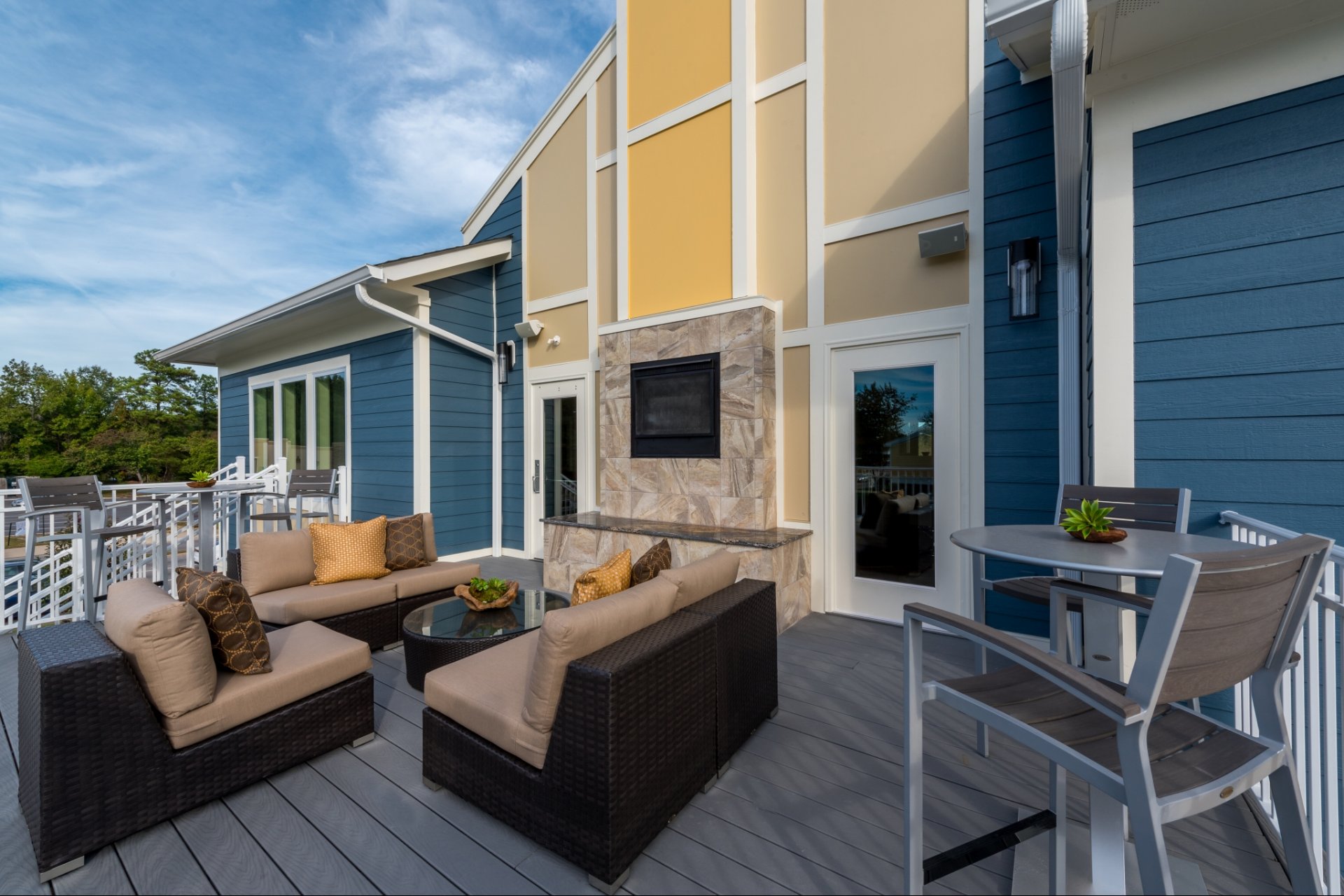 Your Review
Submit a Review

Resident Reviews
|Recommended: YesAmber Review — The overall apartment is quite nice, especially for the price and amenities available pool, gym, game room, business office, movie room, and dog area . Location is great because it is in the center of Greenbrier in Chesapeake and can get to anything within 10 minutes.
|Recommended: YesClean, new, and bright — Happy and Safe place to live.
|Recommended: YesBest — I love living here. The amenities are great and not only is it so close to the mall, the neighborhood is beautiful and perfect.
|Recommended: YesGood community — It's a good community, everyone pretty much keeps to themselves. The maintenance staff is awesome The office staff are a bit ditzy but they mean well. My only complaint is that they are a little expensive for what you get. My appliances are old and very loud. The bathroom and kitchen both need updated. Other than that though I would recommend it.
|Recommended: YesAwesome — It's great here
|Recommended: YesLove love love this place — I absolutely love this place my only complaint is there aren't enough visitor spaces But the staff is awesome apartments are lovely Some many activities and event for the tenants
|Recommended: YesOverall — There is a need to avoid housing of people that doesn't meet this humble living.
|Recommended: YesPeople are friendly and easy going — Great place to live, you don't have to worry about anything. Parking is everywhere neighbors are friendly staff is friendly the community is better than I expected.
|Recommended: YesQuiet and friendly — It is close to all your shopping needs and the neighborhood is safe.
|Recommended: YesSafe, clean, BAH affordable — The spaces are nice and it is clean. Everything you need is within walking distance from the complex.
|Recommended: YesAwesome — This place is amazing The staff is very nice and ready to help A big thank you to Rebecca, and Robin They helped me through everything with such big excitement. I love it here
|Recommended: YesGreat place to live. — The Amber is in a good neighborhood next to a lot of stores. It's beautiful and peaceful.
|Recommended: YesIs a well and maintenanced complex...with beautiful gardens. — IT has a nice and clean surroundings.maintenance of the complex is outstanding.it is a beautiful place wit pretty gardens and well constructed buildings.where you feel peace as there are no disturbing noises.everyone is courteus.IT has security. the office staff is very proffesional and allows you to feel at home
|Recommended: YesGood — It's a great place to live. The staff is really nice.