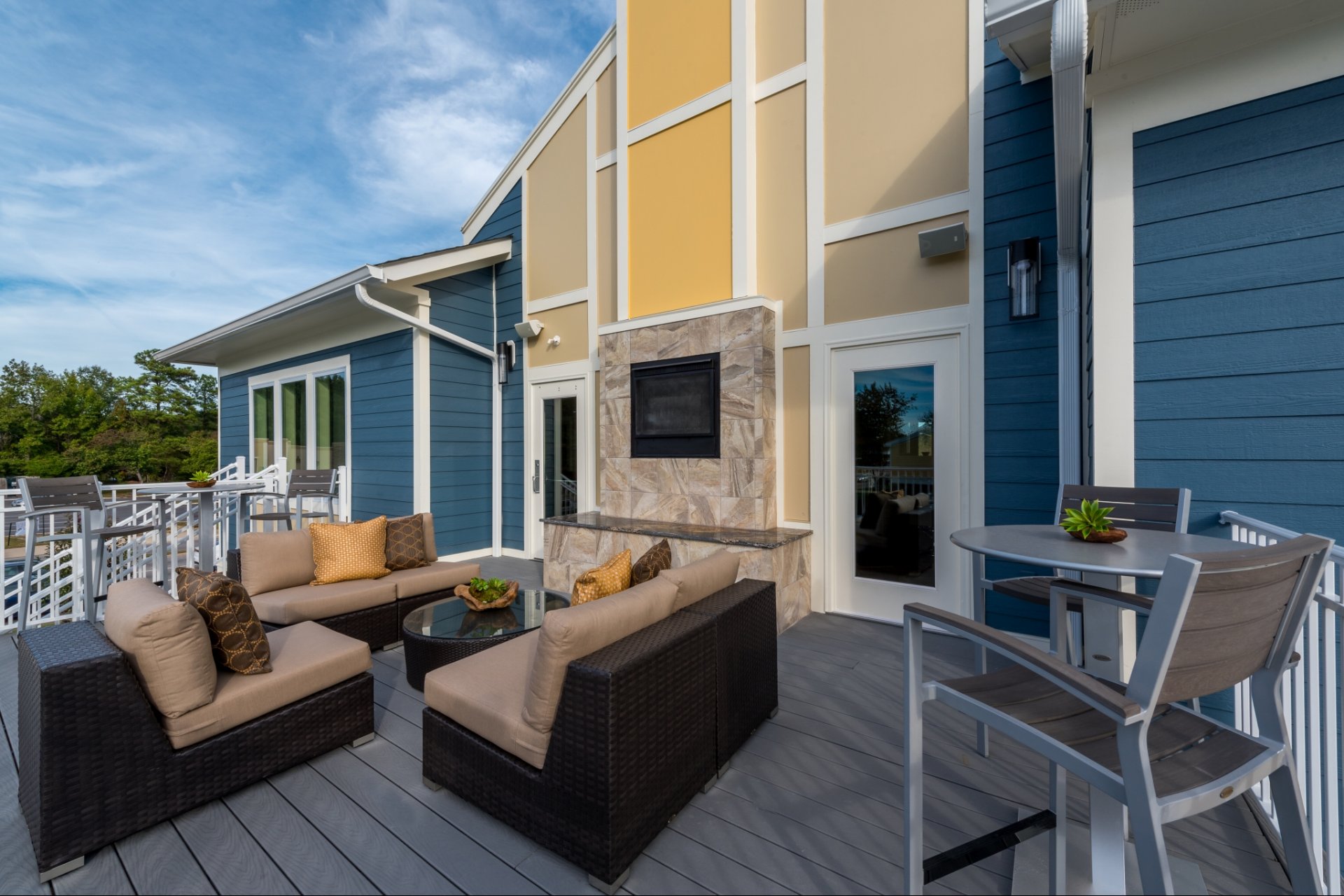 Your Review
Submit a Review

Resident Reviews
|Recommended: YesRob's a Boss — Just wanted to say a special thank you to Rob. Not only was he on top of the AC issue yesterday, but once the unit started leaking again after his first time coming out to fix it, he immediately returned and got the job done. To quote Vanilla Ice If there was a problem, yo, Rob will solve it
|Recommended: YesGreat — Amazing place to live, everything in my apartment was new and has so much style to it.
|Recommended: YesGreat place to live while in the area. — Amazing. You have everything you need around you and the apartments themselves are nice.
|Recommended: YesGreat Apartment — The Amber is the nicest place I've ever lived by far, and for a reasonable price compared to the rest of the area. Location is awesome. Greenbrier is close but not so close that we deal with a ton of traffic. 64 is minutes away. We got an updated 1 bedroom, and the kitchen is glorious. My only complaints would be with parking -- if you come home after 8pm, good luck finding a spot. And noisy neighbors -- but that's to be expected living in an apartment. Overall, love the place.
|Recommended: YesMilitary friendly — First time renter. I figured that I didn't want to live on the boat and found 2 others to be roommates. We all get paid about the same due to us being Seaman E-3 so rent you would think would hurt your pocket but it really doesn't if you budget and plan things out at least for me I wasn't feeling hurt. There were times that I had to adult and pass on activities with friends. Out of my roommates I was the gym goer. If you're big into weights that's the only downfall about the gym. They only have dumbbells ranging from 5lbs to 50lbs which does get old after awhile. No bench bar or squat rack for massive progress. They have a fitness area and a pool also if you want to work on bodyweight exercises or cool off. The Amber is about 25 to 30 min. away from the Norfolk base and about the same from the General Dynamics Masco shipyard. You are by I believe a K-12 school. Very good area for the most part.
|Recommended: YesI love how quiet the neighborhood is — Quiet, friendly staff, safe, dog friendly, I like how everything can be done online.
|Recommended: YesHappy Living.. — It is a great place. The neighbors are amazing. The parking is incredibly horrible. If you plan on coming home after 7pm, plan on parking down the street. Safe place to live. Lots of playgrounds and room for the kids to run around. Maintenance is great when they are on point, otherwise you wait months and months for help. Even though I live in an apt that isn't remodeled, I love it very much. Definitely somewhere I love to call home.
|Recommended: YesLiving at the amber — I lived here in 06 when it was ivystone and it wasnt so great. Had a lot of issues. Recently searched for a good place close to work and ended up coming back here. So far so good. Been here for a month now and dont have any issues other than cockroaches. Had some issues with some stuff inside but maintenance came fast to fix it. My friend richie still works here years later and he has to be the nicest gentlemen i have ever met. Staff is friendly. The dog park is nice for all the dogs to have play time and the neighbors are all really nice. Its a beautiful neighborhood, close to everything. Rent is a little high but now a days it is. I like it here
|Recommended: YesOverall, my year at the amber was worth it. — The Amber is doing alot of upgrades to better the community. It's a bit hectic at the present time but it has not affected my daily life. I would say in the next year, this will be a great place to live.
|Recommended: YesGood Community — This is a good community for any type of family or single individuals. The place is in a good location and it is safe.
|Recommended: YesAmazing — This place is amazing to live I recommend it
|Recommended: YesWe love it - the quality, layout, space, and price. Is just for us — My only complaint is loud neighbors - that isn't a reflection of the property however, just how certain people choose to live their lives. It's hard to complain even with this issue when we love our space, views, price so much
|Recommended: YesI like living where I live, it's quiet and peaceful. — Living at The Amber is quiet and peaceful. It's a great place to live especially if you have children.
|Recommended: YesNice place to live, great staff, really needs to get on top of a few things — The staff is great, and I love the fact that they are here 7 days a week and sign for my packages Really helps me out a lot Lots of parking as well, I love the dog park, and with the exception of some people who tend to honk instead of knock, or the thumpy basses, it is really peaceful. There tends to be a bit too much trash around in the AMs, and on the week ends. Some people seem to fail to put their trash in the actual dumpster and just toss it in the door way of the dumpster area which is not fair to the rest of us and maintenance. It is also a hazard. And, the office really needs to get on some of the dog owners about cleaning up after their pets. It is not fair to those of us who do that we should have to see mountains of dog feces around the mail box, it is dangerous to the other dogs here, and also it is just gross when you have clean dog doo off your shows at the end of a quick walk. Other than those things, I love it here