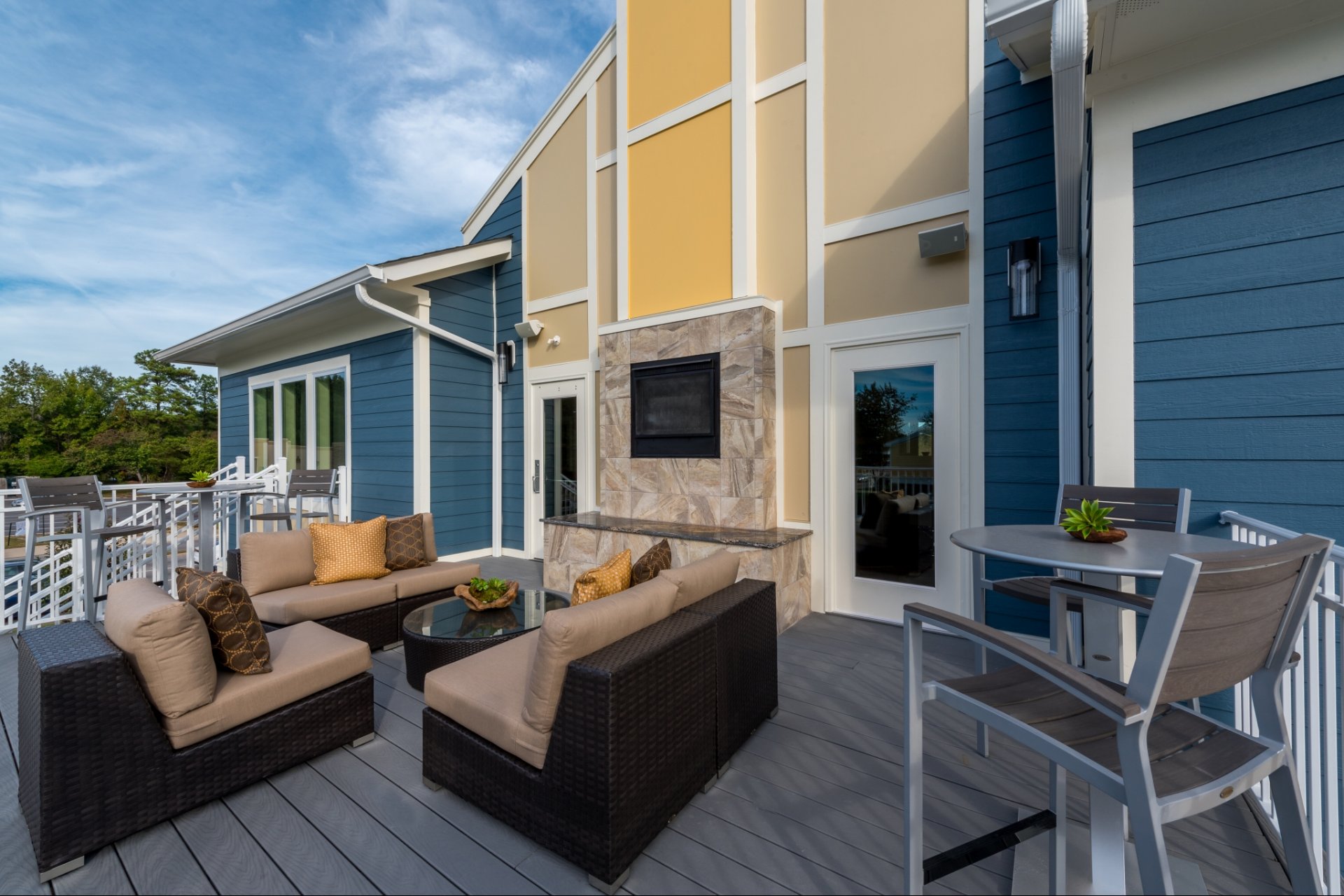 Your Review
Submit a Review

Resident Reviews
I really like it, i enjoy it
|

Recommended: Yes
Thank you for taking the time to review our apartments! If you have any matters that remain unresolved, please reach out to Bonaventurecares@bonaventure.com and we will make certain they are handled in a timely manner. We want to ensure that every resident has an enjoyable experience when residing in one of our apartment homes. We are thankful that you choose to call The Amber as your place to call home!
The Amber Team|Recommended: YesWe indeed had some initial issues upon move in, but the Amber team Leasing and Maintenance address in a very timely manner. I would especially like to thank Matt, Amanda and Ray from the leasing department, always seems to amaze me how they go above and beyond to help their customers, thank you. Kudos to you all at The Amber of Greenbrier, keep up the great customer service. v r, Paul
So far so good|Recommended: YesGreat only problem is the dog downstairs. The staff is friendly but questions don't get answered at all unless you go into the office.
Up and Coming|Recommended: YesThere are friendly and helpful staff who do there best to met the needs of their tenants as quick as possible. I love the new building and it seems that the complex does its best to keep the neighborhood in terrific shape
Awesome Amenities for Awesome Price|Recommended: YesThe apartment itself is lovely. We live in the renovated one and it feels brand new. I don't hear much from the neighbors. The washer, dryer, and dishwasher were perfect Having a pool and gym on the property was well worth every dime spent. The staff are always pleasant and always say hi to you. I feel right at home in this complex, which is a nice feeling to have
Great Place, Great Area, Great Staff
|Recommended: Yes
I love my apartment. It's convenient to everything. Neighbors are friendly and pretty much keep to themselves which I like. The office hosts events for the tenants which is great. I love the clubhouse. Just with the other areas of the clubhose was open after hours instead of just the gym. Overall, I love this place.
Were so happy too hear you love living at The Amber and are enjoying your new home!
Awesome|Recommended: Yesvery nice area, people are friendly
For our first apartment here in Virginia we are very happy with our choice to live here.|Recommended: YesThey're currently doing construction, so it's a little loud in the mornings, but we just moved into one of the renovated apartments a couple months ago and I must say we love our beautiful home, I can deal with the noise in exchange for a beautifully renovated place of living.
We love it|Recommended: YesWe absoulutly love it here. Updated and beautiful on inside and out. Great pool, gym And the staff is super friendly. The only complaint we have is, Wish we had assigned parking. Parking can be ridiculous.
Maintenance|Recommended: YesI've enjoyed living here for 3 and a half years, but I thought I was going to run into problems the other day when I came home to no AC. I called the office not expecting much because it was after 6PM, but they sent a guy out Duane who not only did everything he could that night but brought me a portable unit when he couldn't fix it that night. He was a great guy who ensured me he would be out there the next morning to fix it. He and his crew replaced the unit the next morning and when I had to go to work he ensured my dog was safe and cool before he left. Duane, I think that's how you spell his name, should be commended for going way beyond what I was expecting when I made that phone call. Job well done
A work in progress|Recommended: YesI love my place. Can't wait till all is finished.
Great deal for the price, and great location.|Recommended: YesI do enjoy the fact that we're able to afford a 2 bedroom apartment for the price of most other one bedrooms in the Chesapeake Virginia Beach area. I also love how close it is to everything. However, we have had problems with hearing our neighbors pretty often, and after a certain time of night usually around 8 pm it gets pretty difficult to find a parking spot close to our building.
Great|Recommended: YesGreat Complex. Dog friendly. Good service.
Amazing place|Recommended: YesAlthough my boyfriend and I haven't lived here long, this place is amazing. They are quick to fix issues and send maintenance quickly. They also keep you up to date with things they are doing at the clubhouse and throughout the apartment complex. I am glad we chose to live her .
It's a cozy neighborhood with nice people|Recommended: YesIts a little pricey but when it comes to what they can offer you, the stability of the neighborhood, and the benefits of the clubhouse its worth the little extra money.
The views and opinions expressed herein are solely those of the original authors and other contributors. These views do not reflect the views of "The Amber at Greenbrier", its owners, managers, agents, employees or content providers. No representation or warranty, express or implied, is made or given by "The Amber at Greenbrier", its owners, managers, agents, employees or content providers regarding safety, accuracy, completeness or suitability of the information or material expressed herein for any particular purpose