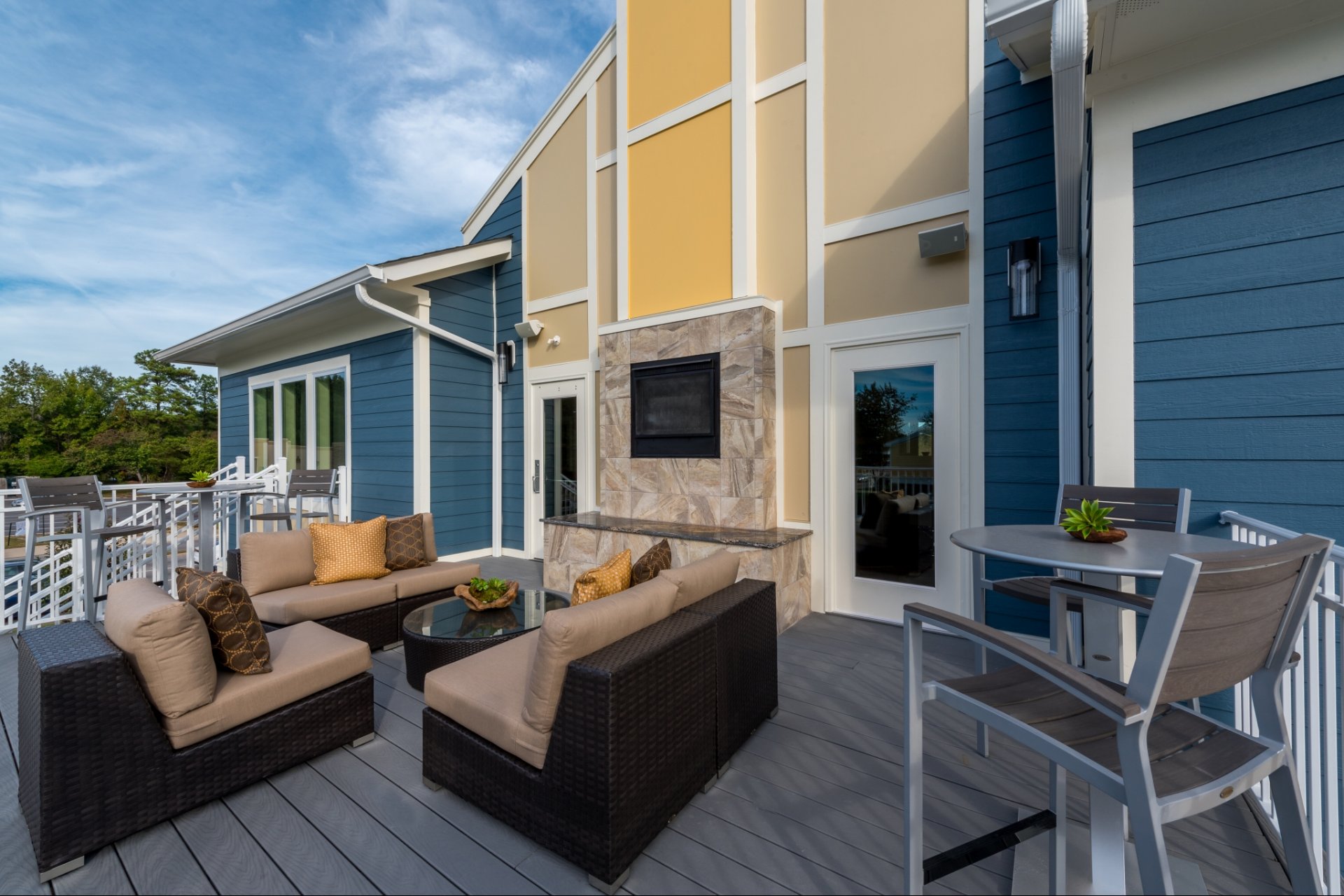 Your Review
Submit a Review

Resident Reviews
|Recommended: YesRoom for improvements — Don't get me wrong, I love it. However I feel like the rent is a bit too high for the renovated apartments. Parking is awful. People have guests over and they are taking your parking spots. I feel like we need assigned parking. I hate walking to my apartment in the cold weather especially with a newborn baby. I shouldn't have to park 3 buildings over. Noise overall isn't too bad however if you're on the ground floor, and your upstairs neighbors like to blast music at midnight and bang on the floors and walls constantly, there might be an issue.
|Recommended: YesOutstanding for the price — While it is an older complex, it is being totally renovated and even the older sections of it are well maintained. To get the square footage and amenities in other parts of Greenbrier, we could be paying over 300 more per month. If I had to point out one problem that I haven't been able to fix, it would be that our water makes me itch for some reason. Still, that's more on the city and not our maintenance crew.
|Recommended: YesHave not been disappointed — Have lived here almost a year and have enjoyed it thoroughly. The staff is amazing and upbeat and helpful and they really make you feel important.
|Recommended: YesVery nice — the convience is perfect, i lovethe hard wood in the apartments and the granite counter tops
|Recommended: YesLOVE IT — The Amber is quiet, neighbors are friendly for the most part, the apartments are clean, and kept great shape. I really don't have any complaints. Most issues I've had were resolved within that day, and everyone who works out here are very helpful. The maintenance crew are great. Any work orders you put in, get dealt with usually the same day. One thing about the Amber, they actually care about your needs and concerns, unlike other communities I've stayed with.
|Recommended: YesLove Living Here — Best Place To Live Hands Down
|Recommended: YesGreat, well kept, lovely and friendly and very helpful employees — Its great, would tell about the 24 hour gym and, the pet friendly apartments. Also how the people in the area and the other residents are very friendly.
|Recommended: YesAmazing area — The apartments are beautiful. Parking however, gets full fast, so sometimes you end up parking a building or two over and walking. Overall, great staff and amazing community
|Recommended: YesGarage rentals — While the apartment is great, most of the staff friendly and helpful I do not recommend renting a garage. Water intrusion ruined a number of paintings.
|Recommended: YesI love the property very family friendly. — Wonderful staff, understanding, beautiful units, Amenities are excellent cant get any better
|Recommended: Yes
I really like it, i enjoy it — i will defenetly recommended because is very clean and peacefully area
Thank you for taking the time to review our apartments! If you have any matters that remain unresolved, please reach out to Bonaventurecares@bonaventure.com and we will make certain they are handled in a timely manner. We want to ensure that every resident has an enjoyable experience when residing in one of our apartment homes. We are thankful that you choose to call The Amber as your place to call home!
|Recommended: YesThe Amber Team — We indeed had some initial issues upon move in, but the Amber team Leasing and Maintenance address in a very timely manner. I would especially like to thank Matt, Amanda and Ray from the leasing department, always seems to amaze me how they go above and beyond to help their customers, thank you. Kudos to you all at The Amber of Greenbrier, keep up the great customer service. v r, Paul
|Recommended: YesSo far so good — Great only problem is the dog downstairs. The staff is friendly but questions don't get answered at all unless you go into the office.
|Recommended: YesUp and Coming — There are friendly and helpful staff who do there best to met the needs of their tenants as quick as possible. I love the new building and it seems that the complex does its best to keep the neighborhood in terrific shape